Potter's House is the Kitchener parish of the Redeemed Christian Church of God. We've been serving God since June 2009 and don't plan on stopping soon. We are passionate about God's love and the kindness of His Spirit. Pay us a visit some time, we would love to have you! As Ontario moves towards Stage 2 of re-opening, the church has also been permitted to open its doors!
Click the button below to learn about the safety measures the church will be putting in place and to register for our next service!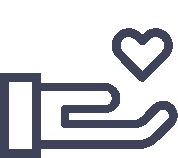 "Whoever is generous to the poor lends to the lord, and he will repay him for his deed."